Tribute To Princess Hayley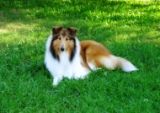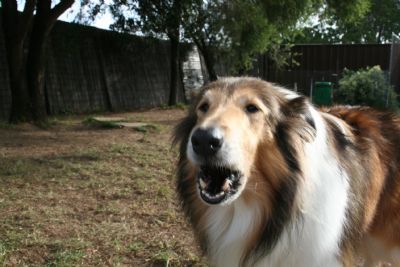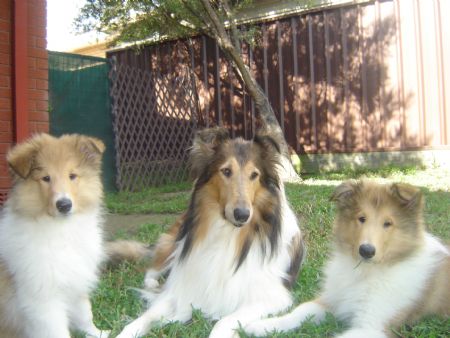 It is with extreme sadness that I write about the most beautiful and tender little girl that was ever born on this earth, her name is Hayley.
Hayley sadly passed away on Sunday night, 23rd August 2015 at the age of 10 years.
HayleyBayley or Princess Hayley as she was affectionately known in our family touched the hearts of my wife Kirsten & me, as well as all my immediate family.
Hayley came into our life at another very sad moment for Kirsten and me...for the day we got her (which was prearranged at an earlier date, to be an addition to our little family) we lost one of our other little girls, Tuppence (Tuppy) who sadly passed away at the age of 15 years.
My wife had apparently picked out Hayley from the other puppies earlier that evening, unbeknownst to me...as I was in the backyard playing with all the puppies (trying to keep my mind occupied after the loss of Tuppy) and Hayley came up to me when I was on the ground and nibbled and licked my nose. I said to my wife at the time, that this little guy was the one for us. Kirsten then told me that she had already chosen the same puppy earlier. It was fate.
Hayley then came into our family, and our lives were whole again, and we were a family once more. She helped us through the sadness of losing Tuppy.
Like all puppies, Hayley was as cute as a button and could do no wrong. And despite the fact that our pussycat Sunshine thought she was a strange looking cat, and so big too.
From the very first night, Hayley slept beside me on the floor with enough cushions and blankets to keep her warm and a few toys, but most of all, my outstretched arm dangling down so that she would know that I was near her if she needed me. She would then fall asleep on my arm.
Our HayleyBayley had some hidden talents that we soon found out about too, one of them was her ability to chew down a tree (a Melaleuca) to a stump over a series of months (we have pictures to prove it).
Her other ability was to 'de-eye' her teddy bears in 60 seconds, she would then spit the eyes out onto the lounge room floor and I would pick them up and place them into a glass jar, needless to say we have quite a number of eyes that will remain with us as a gentle reminder of one of her 'quirkier' moments whilst lying at our feet.
My wife has been showing dogs for over 40 years now, and of course I married into this strange world. The puppies that we had together, and enjoyed our lives with can never be replaced, for each puppy is unique and have their own funny little habits.
Notwithstanding, HayleyBayley has also been a show girl since she was a puppy, no not in show business, but a dog show girl, competing against other Collie Rough girls. And no matter that she may have missed a placing on the day; she was always "first" in our books and in our hearts.
Life without a dog is no life. We also have pussycats, and the same goes for them, life without a cat is no life.
In 2009 HayleyBayley became pregnant from our little boy, Gibbs who came from New Zealand. It was a match made in heaven. Both Princess Hayley and Mr Gibbs loved each other at first sight...it was the loveliest thing to ever see.
Later in the same year, on the 28th November (the same day of our pussycat Sunshine's birthday), HayleyBayley had 10 puppies, one was unfortunately still born, but 9 survived.
Now being ardent fans of the television hit series of NCIS, we named most of the puppies after each of the characters. We also liked the MacGyver series too and named one MacGyver.
We kept two of the puppies, Caitlin (affectionately known as CaitiePants) and Jethro (affectionately known as JethroBear). They are both 5 years old now and were fortunate to remain with their mother and father.
When my mother went into a nursing home back in 2010 my wife and I were volunteers for Delta Australia and would take both Princess Hayley and her son, JethroBear to the nursing home to visit with her every week, as well as the other residents that resided there and those that visited them and the staff alike, for they were both Delta dogs. No finer job in the world for puppy dogs to do.
HayleyBayley would visit many people in the nursing home, a lot that were forgotten by their families, but when Princess Hayley arrived with her smiling face and endearing wagging tail, everyone was happy once more.
She was always delighted to see everyone as they were to see her. And she knew that she was doing something important each time she arrived at the nursing home.
When Hayley wore her special bandana, she was ready for work; visiting the old, frail and disabled alike.
And like any mother, Princess Hayley was very proud of her son.
What's more in the same year, my wife was diagnosed with diabetes and some other nasty ailments and Hayley decided that she would 'mother' her too; keeping a watchful eye on her all the time. When I would have to travel away for work I knew that Kirsten would be well looked after by Princess Hayley and the rest of the gang.
In 2010, Hayley became a "celebrity" when she was chosen by Purina to appear on the Supercoat range of dog food.
She went for a photo shoot in the City, and it was like she had done it before. No upsets to set her up, she knew what to do. The photographer was very pleased.
HayleyBayley has appeared on the cans since 2010 and has done so every year and still continues to this day. So when you go to the dog food aisle in your local supermarket next time, look out for the Collie Rough on the can, that'll be our Princess Hayley.
When my mother passed away in November 2012 Princess Hayley was the honour guard at her funeral. She walked my mother to her final resting place with my father who had passed away in 1991. Hayley wore the colours of my mother's Scottish clan, Lamont.
We were so very proud of her that day, as I'm sure my mother and father would have been too.
Now when you're a princess there are certain customary rules and procedures that have to be followed, like sleeping on the bed [with late morning rises], watching a bit of television, playing with your kids, or giving "kiss-kisses" to Kirsten and me, which we both graciously accepted, of course.
However when she would go outside in the mornings to do 'her business', the first thing that she would do, with the assistance of her daughter, CaitiePants and Auntie Stella, is do what we call "dead-blowies", i.e. they would roll on their backs and kick their legs in the air and have the time of their lives, without a care in the world.
It was very funny indeed; a sight to behold. HayleyBayley would saunter out slowly into the backyard and then gently flop over on her side and begin the ritual, sometimes with her favourite rope toy in her paws and mouth at the same time. It was hilarious and she knew that she was entertaining us, as she would give us side glances to make sure that we were watching her.
But that was Hayley, always giving, and only wanted love in return; which we gave with all our hearts by the truckload.
Thank god I took videos of those moments to look back on; in fact, I took many, many videos and thousands of still shots over the years.
Princess Hayley can never be replaced.
We will miss that ever smiling face and the sound of her gentle yodelling. Hayley could also talk you know...she would always put her two cents worth in...
There are not enough words in the English language that can ever describe this beautiful little girl.
We miss you so very, very much Princess Hayley.
We still see you around the house and in the backyard, that will NEVER go away; you're with me when I sleep at night and there in the morning too. I cry myself to sleep every night that we're apart.
We will always love you dear Hayley, and we'll all meet up again when it's our time to go.
In the meantime, frolic in the clouds with our other guys that went before you, and say hi to mum and dad for me.
We love you forever and a day Princess Hayley/HayleyBayley.
xoxoxoxoxoxoxoxo